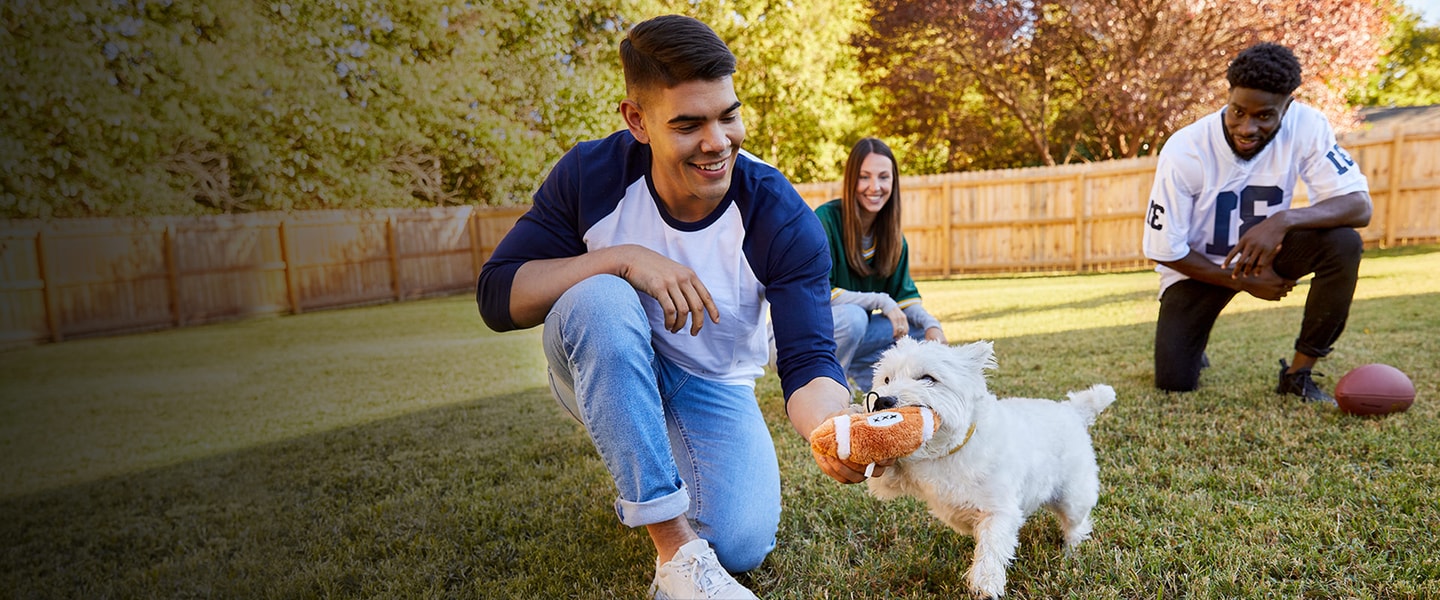 Have a Ball this Fall
Whether you're preparing for game day or fixing up a Friendsgiving feast, it's easy to include your pup in the fun. See our match-ups menu below for doggy recipe ideas made for every special occasion this fall!
Inspired by pet parent's favorite game day dish, you can create the CESAR 7-Layer using CESAR Canine Cuisine products, mixing both wet and dry dog food for your pup.
Cook up these other doggy versions of the watch-party spread for your pup and make sure to show us your creations by tagging #CESARMatchUps on social!
* Disclaimer: This is our fun way to get our furry friends involved in game day. The CESAR® brand believes the best life is shared between pets and their pet parents, but we don't recommend sharing human food with pets. While we're excited to share these pup-friendly game day recipes with our furry fans, we remind all pet owners to follow appropriate feeding guidelines. Please be conscious of serving sizes on the packaging when making the CESAR 7-Layer or "Match Up" recipes. Do not over feed your dog and consult with your veterinary provider to discuss your pet's dietary needs.